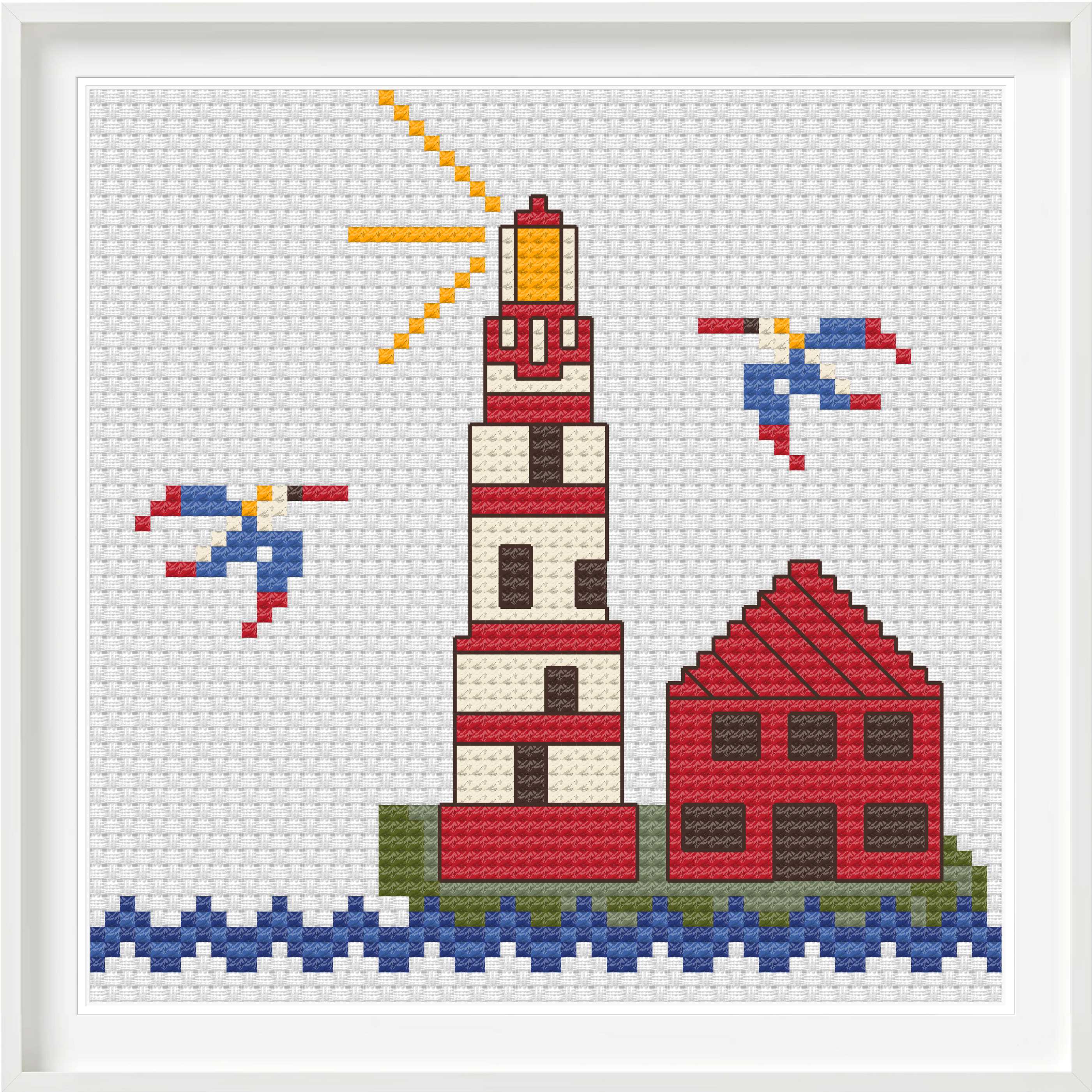 Learn to Stitch

As I was researching various parts of cross stitch, I realized that information about cross stitch is scattered among many different forums. There is rarely one source that can give you the basics of cross stitch from start to finish. You do not have time to go to several different websites, watch 10 different videos or read a 100-page book and hope that you did not leave anything out. If you are like me, you want to know all the tips upfront and not find out that you missed an opportunity halfway through a project. This is what happened to me. I started my first full coverage project three years ago and, looking back, I would have done a few things differently. My goal is to save you time, money, and stress when beginning to cross stitch.
In this course, I will provide all the knowledge that you need to start stitching. We will go through the materials required to begin your first project and I will show you how complete basic stitches to get you through most projects. We will also touch on:
·    The history of cross stitch.
·    How to read a cross stitch pattern.
·    The tools of the trade and different options.
·    How to start stitching and the different options with pros and cons to each.
·    Stitch with me videos.
·    I will go over book and magazine recommendations for additional topics.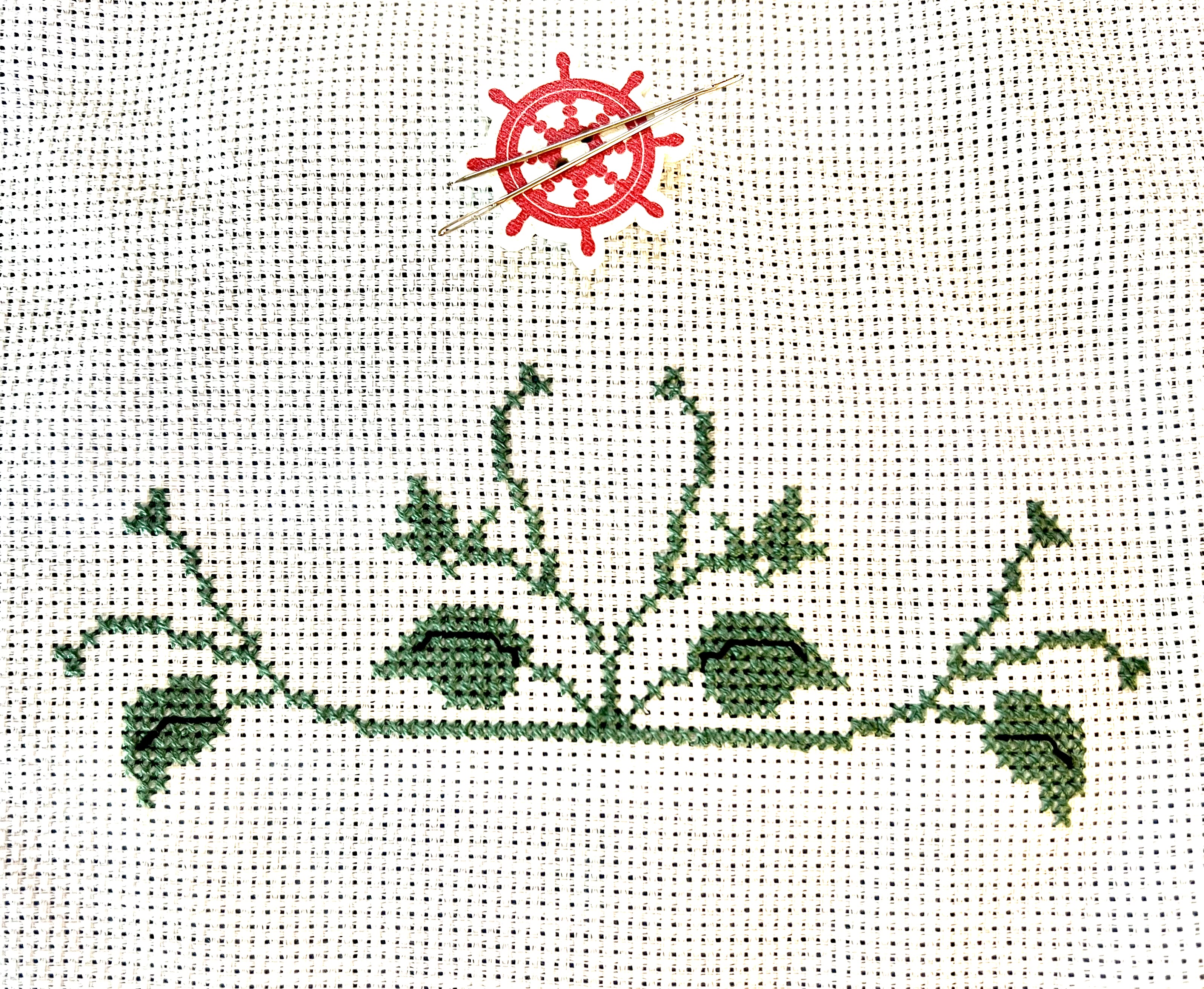 Step By Step Instructions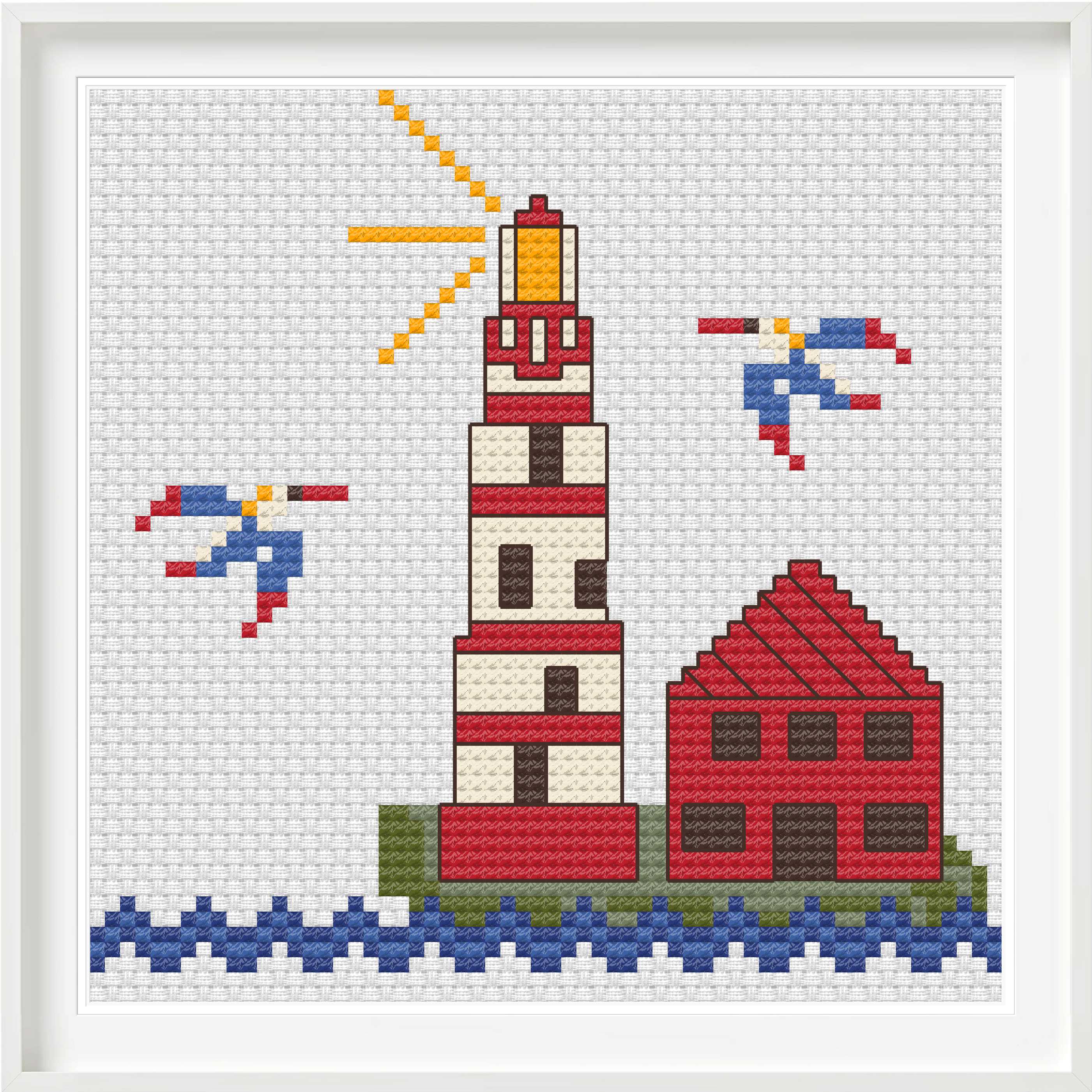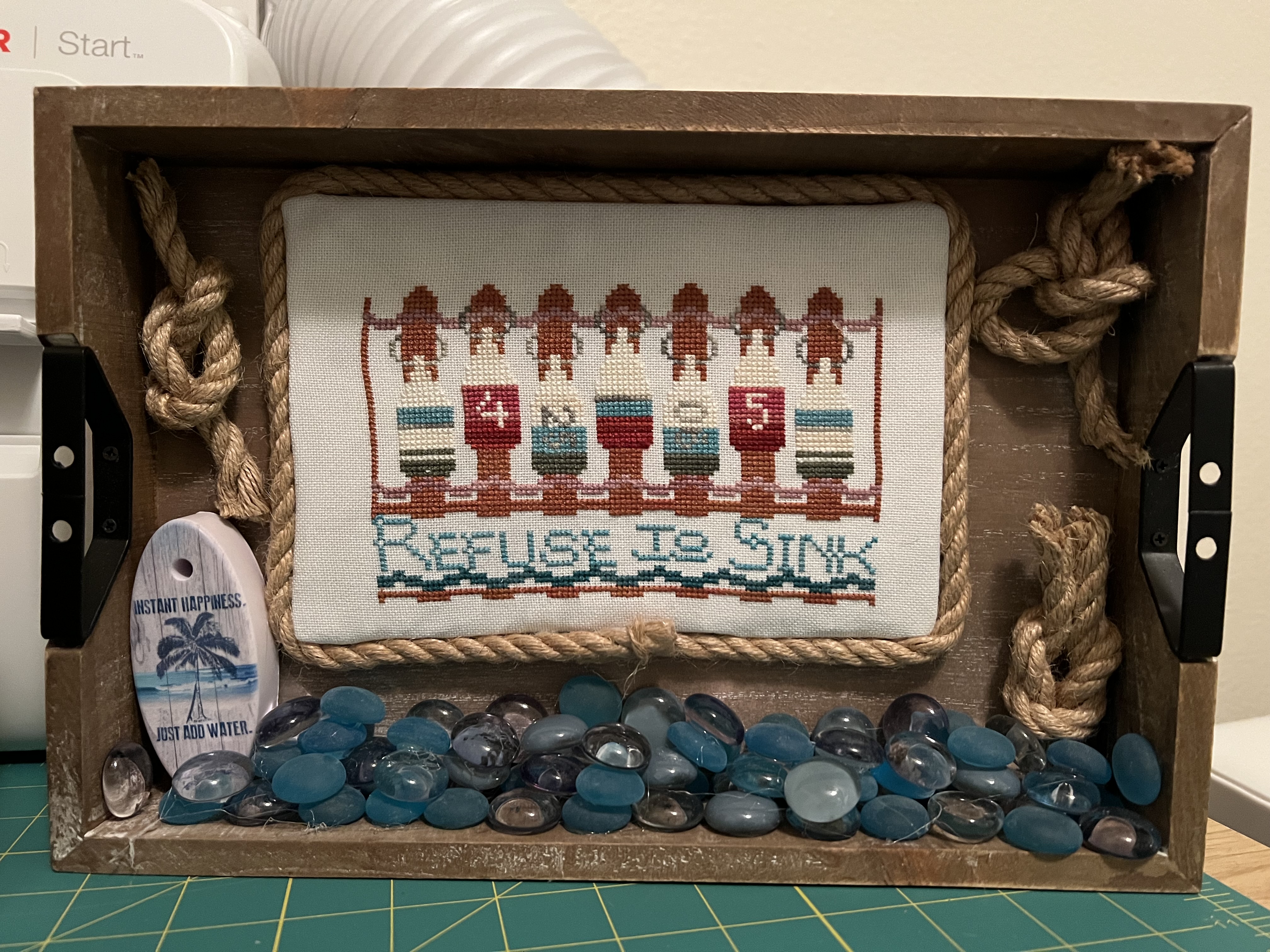 Kristi Bernstein
Owner/CEO
Salty Stitcher Designs

Hi my friends! Welcome to my beginning cross stitch course. I will be your instructor during your journey to learn a time-honored craft. My name is Kristi Bernstein and I have been a needleworker in the art of cross stitch for over 30 years. Like many who have gone before me, my mom taught me the basic cross stitch and I have since expanded to full coverage projects, black and gold work, and embroidery stitching. I started Salty Stitcher Designs in 2019 and design unique cross stitch and embroidery patterns inspired by my travel. When I am not cross stitching or playing golf, I am an officer in the United States Coast Guard and have proudly served our country for over 28 years. It is a pleasure to serve you during our time together. Enjoy the course!
Kristi Bernstein holds three Master's Degrees and a Master's in Business Administration. Kristi's husband, James, of 20 years supports her love of cross stitch and they have four kitties that supervise her work.
You can follow her progress on project at www.saltystitcherdesigns.com and on YouTube.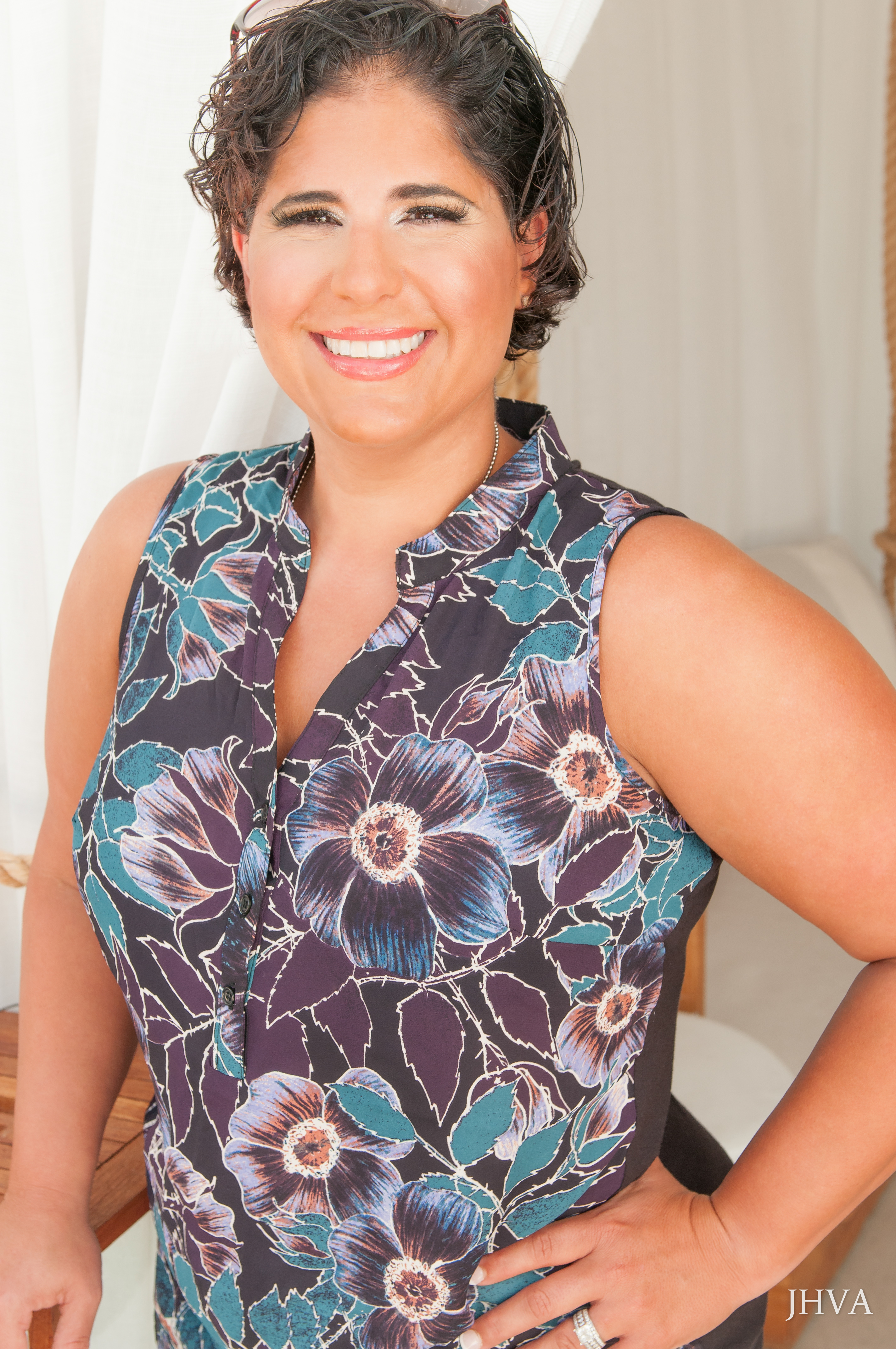 Personal Coaching
Email me for personalized coaching for topics such as
1) Cross Stitch
2) Leadership in Business
[email protected]

Check your inbox to confirm your subscription